Venue & Hospitality
Welcome to the Official Attendee Housing Site for the
8th International Conference and Exhibition on Pharmaceutical Regulatory Affairs and IPR
which will be held in Philadelphia, USA. The Conference will take place in the following dates and location.
Doubletree by Hilton Hotel Philadelphia Airport
4509 Island Ave.
Philadelphia, PA 19153
Conference Dates: June 08-09, 2018
Hotel Services & Amenities
Audio/Visual Equipment Rental.
Business Center.
Business Phone Service.
Complimentary Printing Service.
Express Mail.
Fax.
Meeting Rooms.
Office Rental.
Photo Copying Service.
Secretarial Service.
Telex.
Typewriter.
Video Conference.
Video Messaging.
Video Phone.
ATM.
Baggage Storage.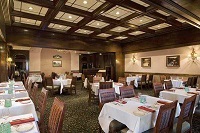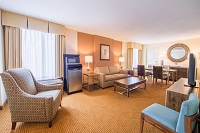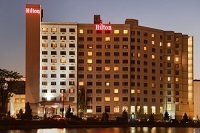 About City
Philadelphia is the largest city in the Commonwealth of Pennsylvania and the sixth-most populous city in the United States, with an estimated population of 1,567,872 and more than 6 million in the seventh-largest metropolitan statistical area, as of 2016.
Philadelphia is the economic and cultural anchor of the Delaware Valley region, located along the lower Delaware and Schuylkill Rivers. The region's population of 7.2 million ranks it as the eighth-largest combined statistical area in the United States.
William Penn, an English Quaker, founded the city in 1682 to serve as capital of the Pennsylvania Colony.[8] Philadelphia played an instrumental role in the American Revolution as a meeting place for the Founding Fathers of the United States, who signed the Declaration of Independence in 1776 at the Second Continental Congress, and the Constitution at the Philadelphia Convention of 1787. Several other key events occurred in Philadelphia during the Revolutionary War including the First Continental Congress, the preservation of the Liberty Bell, the Battle of Germantown, and the Siege of Fort Mifflin. Philadelphia was one of the nation's capitals during the revolution, and served as temporary U.S. capital while Washington, D.C., was under construction. In the 19th century, Philadelphia became a major industrial center and a railroad hub. The city grew from an influx of European immigrants, most of whom came from Ireland, Italy and Germany—the three largest reported ancestry groups in the city as of 2015. In the early 20th century, Philadelphia became a prime destination for African Americans during the Great Migration after the Civil War, as well as Puerto Ricans. The city's population doubled from one million to two million people between 1890 and 1950.