Day 2 :
Keynote Forum
Rhizo Sciences, USA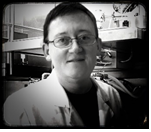 Biography:
Joe Helmstetler is a dedicated problem solver, status quo challenger and change-maker who's aim is to simplify and streamline processes/systems/procedures while ensuring greater quality, compliance and accuracy of output. He has 15 years of experience in the pharmaceutical industry with expertise in building and rebuilding quality systems for increased compliance and a more efficient and effective Quality Unit. Much of the time these changes can be made in response to the results of investigations and/or root cause analysis results and executed along with other corrective & preventative actions.
Abstract:
Proper Root Cause Analysis (RCA) is essential to ensure the implementation of Corrective & Preventive Actions (CAPA). A poorly executed RCA can lead to incorrect and ineffective CAPAs, which leads to repeated failures. Any event requiring RCA and CAPA is an opportunity for improvement, not only related to the original event but also in relation to any quality or compliance issues discovered during the investigation. Some estimates state that 80% of adverse events are due to human error. This could not be further from the truth. Commonly, root causes that are attributed to human error are incomplete investigations/RCAs as one must go beyond human error to discover the true root cause.
Keynote Forum
SURGE Laboratories Private Limited, Pakistan

Biography:
Rashid Mahmood has obtained his Master's in Analytical Chemistry and MS in Total Quality Management. He has 14 years of experience in Pharmaceutical Quality Operations and has participated in many international conferences as a keynote speaker. He has presented various talks in USA, Canada and China on cleaning validation, cGMP guidelines and quality risk management. Currently, he is working as a Senior Executive Manager Quality Operations for Surge Lab (Manufacturer of Microencapsulated APIs, Liquid & Dry Powder Parenterals) which is the best export oriented company in Pakistan.
Abstract:
From last two decades, the FDA and other regulatory bodies has undertaken many steps to improve the quality and safety of sterile drug products. Sterile pharmaceutical products are very critical and sensitive products. These products should be free from living micro-organisms, pyrogens and unacceptable particulate matter. Parenteral products are radically different from other dosage form in terms of standards of purity and safety. The manufacture of sterile products is subject to special requirements in order to minimize risks of microbiological contamination and of particulate and pyrogen contamination. Much depends on the skill, training and attitudes of the personnel involved. Quality assurance is particularly important, and
this type of manufacture must strictly follow carefully established and validated methods of preparation and procedure. Good manufacturing practices (GMP) is a part of quality assurance which ensures that products are consistently produced and controlled to the quality standards appropriate to their intended use and as required by the marketing authorization. Effective and innovative control strategies must be designed and in place to reduce the risk of process failure. The most effective way to assure sterile drug product quality is through sound process design which identifies process variables, evaluates their relative risk, and reduces or controls their effect on product quality.