Day 1 :
Keynote Forum
Spangler Consulting LLC, USA
Time : 09:05-09:45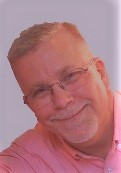 Biography:
Michael D Spangler has founded Spangler Consulting LLC in 2009. His clients engage him for assessments and remediations of quality systems and QMS programs, as well as for his CMC and analytical development expertise. He has direct clients, and also provides his services through larger consulting firms like The Quantic Group and QSC. His consulting value draws from his 25 years of pharmaceutical industry experience in analytical development, as a Senior Principal Scientist, CMC Author, People Manager, Project Team Leader, and as a participant in a Consent Decree Remediation. He is well published, presents regularly, and has invented several novel testing techniques. He holds a BS Degree in Chemistry and MS Degree in Industrial Pharmacy.
Abstract:
A retrospective review of an approved GxP pharmaceutical validation carries unique risks, and often requires the assistance of outside subject matter experts experienced in this work. Approved GxP validations may have been already been submitted to health authorities, may have been used to support the approval of GxP data, or may have supported the release of GMP product to the market. If you must audit an approved GxP validation, and need outside auditing consultants, you should have a documented plan that specifies: (1) what is to be audited, why audit, and the risks of auditing; (2) who will do what (3rd party auditor/client); (3) selecting the auditors and documenting their qualifications; (4) how and where the audit will be executed, and the timeline; (5) how gaps will be documented, categorized, and reported; (6) how conflicts will be handled; (7) the plan may also include how confirmed gaps will be remediated. This practical blueprint steps through who, what, when, where, why, and how of using a third party for auditing approved GxP pharmaceutical validations.
Keynote Forum
ACUTA LLC, USA
Time : 12:15-12:55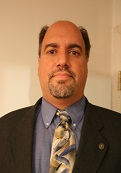 Biography:
Joel Finkle is a Director of Regulatory Innovation and IDMP Strategy for ACUTA. In this role he brings new technologies and regulatory data standards to ACUTA's bio/pharmaceutical customers to ensure compliance and process improvements, as well as providing the focal point within the company for other industry standards and regulatory guidance. He came from a background in the Pharmaceutical industry and with software and consulting vendors, with over 30 years' experience in software development and support of electronic submissions, publishing, and document. He is currently a Member of the HL7 Regulatory/Clinical Information
Management group, and the IRISS Forum.
Abstract:
Regulatory submissions today fall under pretty strict standards: If it isn't an eCTD (electronic Common Technical Document) it's still likely to be based on the CTD, whether it's electronic or not. Harken back to the days when publishing involved custom software; where a submission could mean shipping 150 pounds of equipment, or transporting multiple laptops across international boundaries; where reviewer demands could involve a 6AM phone call and a 7AM plane ticket. But it wasn't all bad: the early days of electronic submissions resulted in an unprecedented level of interaction between reviewers and
regulatory and led to our modern standards.
Keynote Forum
RVS College of Pharmaceutical Sciences, India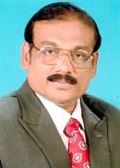 Biography:
Manavalan R has pursued his PhD from Birla Institute of Technology and Science (BITS Pilani) Rajasthan, India. He is working as Professor and Research Director at RVS College of Pharmaceutical Sciences, Sulur, Coimbatore, Tamil Nadu which is a premier pharmacy school caters PG and Doctoral programme in Pharmacy. He has published more than 150 research papers in reputed journals. He has produced 33 PhD's in Pharmacy.
Abstract:
Regulatory affairs related legal acts are framed in various countries across the globe to manufacture and deliver quality products. They are Drugs and Cosmetics Act 1940 and amendments in India, United States of America Food and Administration Act, European Drugs Act and Australian Drugs Act. All address about Good Manufacturing Practices (GMP) and requirements to produce quality products. All they address about location and surrounding of the factory, building requirements for production under hygienic conditions, water supply for manufacture, disposal of waste, health, clothing and sanitary requirements for the staff, medical services, working benches for manufacture, requirements of facilities and equipment's for various dosage forms
(solid, liquid and semisolids), requirements of manufacturing areas and basic hygienic conditions, labelling, packaging and
storage etc. All countries follow ICH guidelines regarding quality, safety and efficacy issues for easy import and export of goods
among the countries. All factories should follow ISO 9001:2018 standards related to understanding of the organization and the context, developing Quality Management System (QMS), establishing quality policy, developing competency, documentation
information, operational planning and control, requirements of products and services, design and development of products and services, identification and traceability, performance evaluation, internal audit, management review, non-conformity and corrective actions and continual improvement. Getting ISO 9001:2015 certificate is an added value to pharma companies to ease import and export potential of quality products. Following ISO 14001:2004 standards in pharma companies indicate that the companies carry out the processes in such a way that lesser pollutants are produced (Environmental Management System). Following quality management system as ISO 18001:2007 (ISO Standards) indicate that occupational health and safety management systems are estabilished in the company. Following GMP guidelines and the above standards assure both regulatory affairs as well as various standards regarding quality management system, environmental management system as well as occupational health and safety management system. All will be addressed.